Learn more about Support Black Theatre's purpose and vision.
Who We Are
Support Black Theatre is a grassroots organization dedicated to the development, enrichment and promotion of Black art, Black artists, Black theatres and Black audiences in Los Angeles. Our commitment is to our people, our stories, and our autonomy. We seek to create a support system which prioritizes artistic well-being, capacity building, and radical unity amongst theatre makers and the community we serve.
Support Black Theatre functions as the pointer, but itself, is not the point. Therefore, we are not a typical producing entity or theatrical company. We put the utmost focus on building and fortifying the artists and artistic spaces that exist within our community who centralize the full range and expression of Black culture and Black experiences. Because we are a coalition with members from various Black theatre entities, we function as a flock, not a hierarchy.
Our strength is in our collective power, shared resources, interlocking stabilization, and effective mobilization.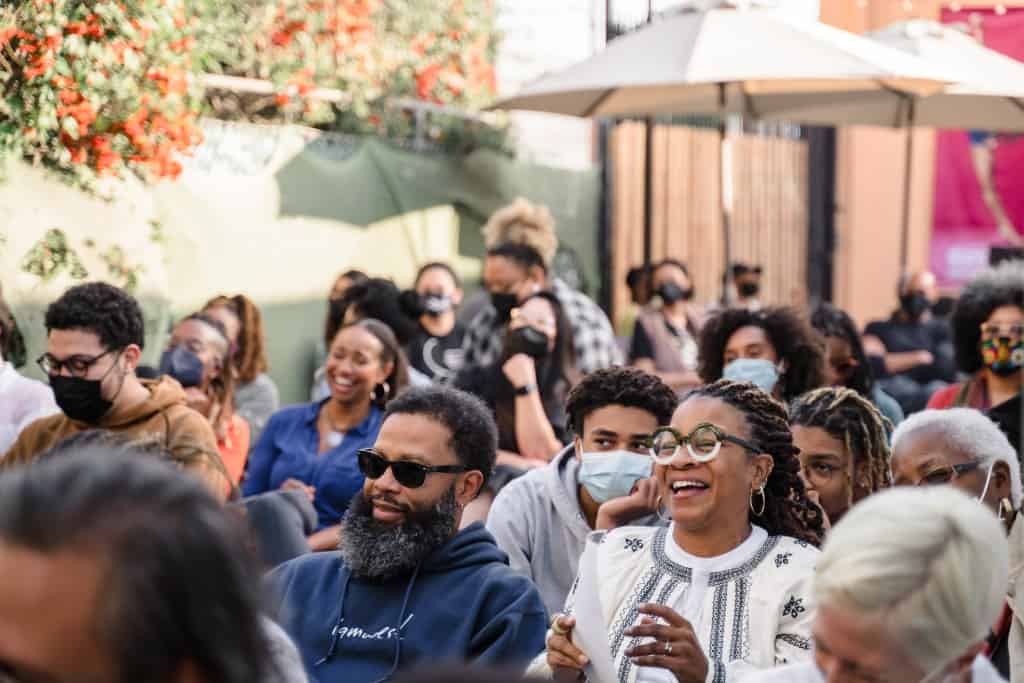 What We Do
Too often, systemic barriers have kept Black creatives from having access to information, funding, and resources. Support Black Theatre will consistently provide opportunities to equip, inform, and capacity build Black artists and Black artistic spaces in various ways, including but not limited to: informational workshops, specialized trainings, speaker series, playwrights labs, development workshops, paid internships with local Black companies, grant and scholarship support, marketing and production promotion, and financial assistance.
All of Support Black Theatre's programming and activities are geared toward obtaining autonomy and long term sustainability for the Black arts sector, while creating and maintaining an active and on-going relationship with the community in the planning, participation and evaluation of offered services and events.
As the infrastructure and workforce of our Black institutions are fortified and increased, they serve as beacons of health and resiliency for the Black community. Spaces where our people are welcomed, reflected, affirmed, nurtured, valued, and employed.
Curious about what we're currently working on? Then be sure to visit and follow our Instagram page to see more great photos and updates about our current projects.