Tyrone Davis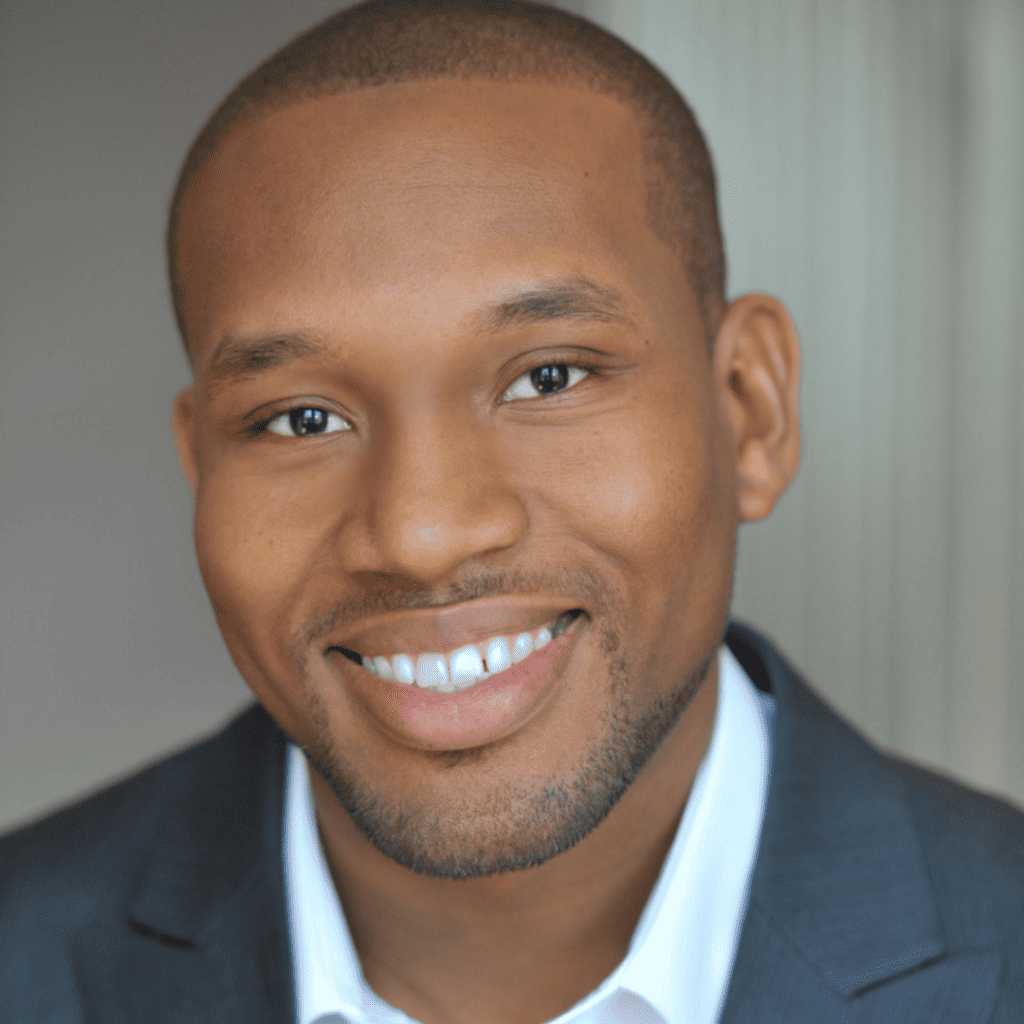 Tyrone Davis (Regional Director) is a director, producer, educator, and artistic leader. He previously served as Associate Artistic Director at Center Theatre Group where he provided leadership and direction for artistic programming at the Ahmanson Theatre, the Mark Taper Forum, and the Kirk Douglas Theatre. Before joining CTG Tyrone served as Community Artistic Director with American Conservatory Theatre in San Francisco where he commissioned, developed and directed new work.
Select directing credits include: Snakes by Chris Webb, Top of the Pyramid by Nikkole Salter, Crack. Rumble. Fly. by Aleshea Harris, and Black Butterflies by Darren Canady. Select producing credits include: Crowndation by Angelica Cheri, Slave Play by Jeremy O. Harris, Blues for an Alabama Sky directed by Phylicia Rashad, King James directed by Kenny Leon, Twilight Los Angeles, 1992 by Anna Deavere Smith and Fetch Clay, Make Man directed by Debbie Allen in association with LeBron James and Maverick Carter's SpringHill Company. He is a graduate of the California Institute of the Arts School of Theater M.F.A. acting program and holds a B.A. in theater from California State University, Northridge.
Andi Chapman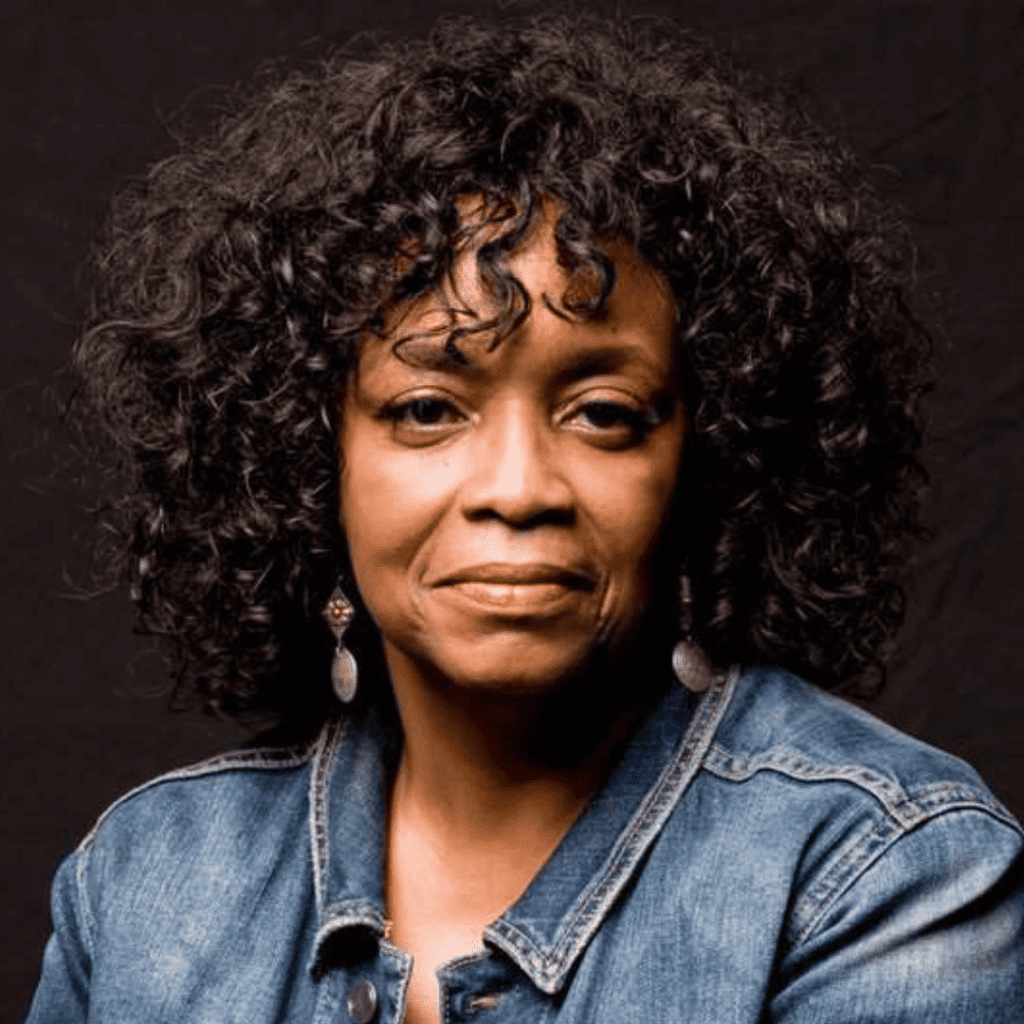 Andi Chapman (Competition Director) is a Director Actor, and Educator, born in New York City. She is the Associate Artistic Director of The Ebony Repertory Theatre. Her Directing credits include: Theatre: The upcoming world premiere of SHE at Antaeus Theatre. The sold-out run of Lydia R. Diamond's adaptation of Toni Morrison's The Bluest Eye at A Noise Within Theatre. The critically acclaimed Native Son at Anteaus & Kirk Douglas Theatre, garnering Best Director nominations (Stage Raw & Broadway World). Ebony Repertory Theatre's The Gospel at Colonus which garnered 14 Ovation Nominations including Best Play & Best Play Direction, and won the NAACP Theatre Award for Best Production. Others include the world premiere of BOTH AND (a play about laughing while Black). At Boston Court; The Abuelas, A Winters Tale, Mockingbird, As it is in Heaven, The Ninth Wave, The Actor's Co-op Steel Magnolias (for which she garnered a Best Director Award), The Dutchman, A Summer Memory, and a host of others.
Film: The Three Phases of Isa. The award-winning short films Memorial St, Elijah's song, and Why. As an Actress her television, film, and stage credits include recurring on shows like 911 and The Orville HTGAWM, Criminal Minds, NCIS, SMLF, Shameless, Glee, Dexter, 24, Six Feet Under, andShort Cuts. The Lower Depths, Blood Wedding.
An Adjunct Professor she currently is teaching for Film/Theatre Acting at Azusa Pacific University. Ms. Chapman is a graduate of the New York High School for the Performing Arts. B.F.A./ The City College of New York's Davis Center for the Performing Arts. M.F.A./ The Yale School of Drama. She is an alumna of The American Film Institute's Directing Workshop for Women and is also a selected participant of the Lincoln Center Directors Lab.
Jonathan P. Sims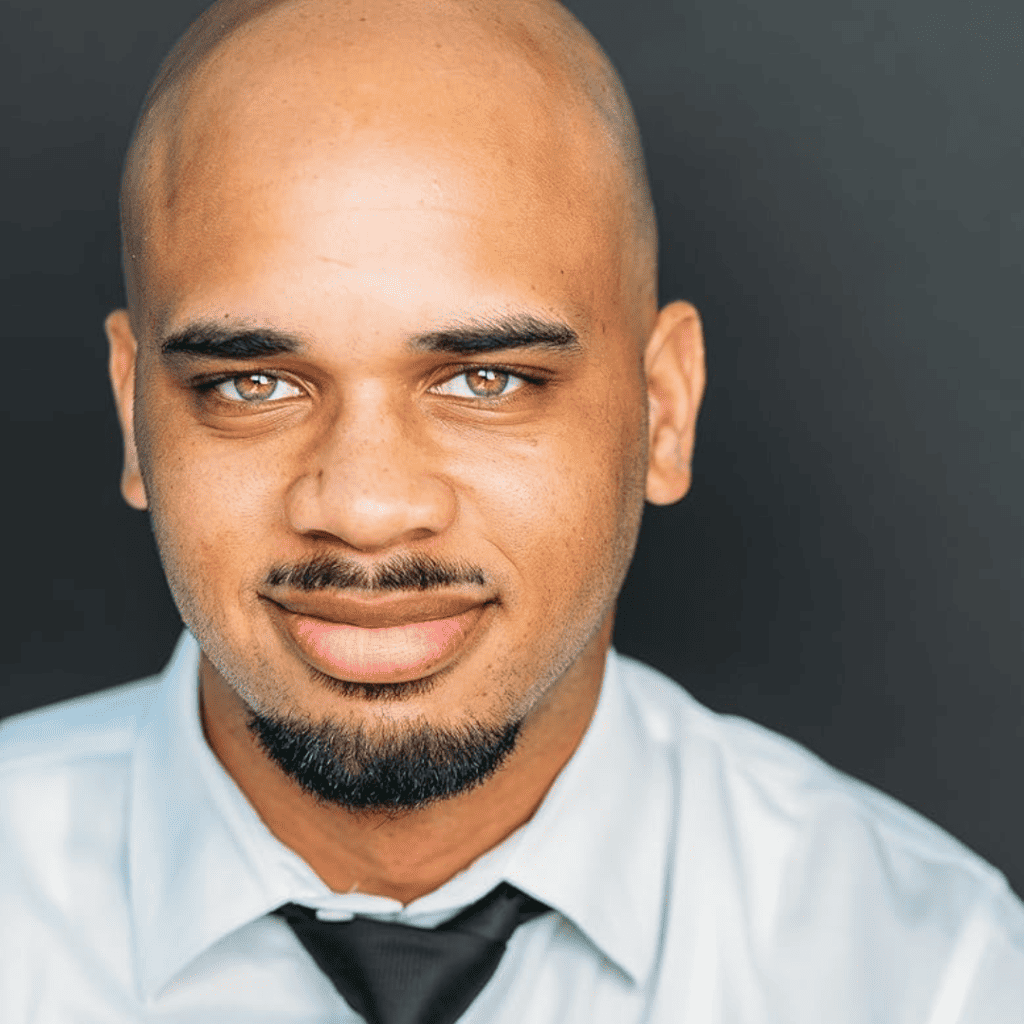 Jonathan P. Sims (Education & Outreach Director) is a professional actor on both stage & screen who has appeared in such series and productions as Brooklyn Nine-Nine, Insecure, Les Blancs, and The Gospel at Colonus. He acquired his M.A. in Acting: The British Tradition from Royal Birmingham Conservatoire in Birmingham, UK. He also earned his B.A. in Theatre Arts from Azusa Pacific University. Jonathan oversees the Theatre program at St. Pius X-St. Matthias Academy and is an adjunct professor for the Theatre Arts program at APU. He firmly believes in the use of art and creativity to connect us as human beings and represent a wide spectrum of truths and realities. His biggest success to date is the recent marriage to his wife, Alijah Sims.