DADA Summer Intensive Auditions: LA 2023
January 21 • 4:00 pm

-

May 6 • 5:30 pm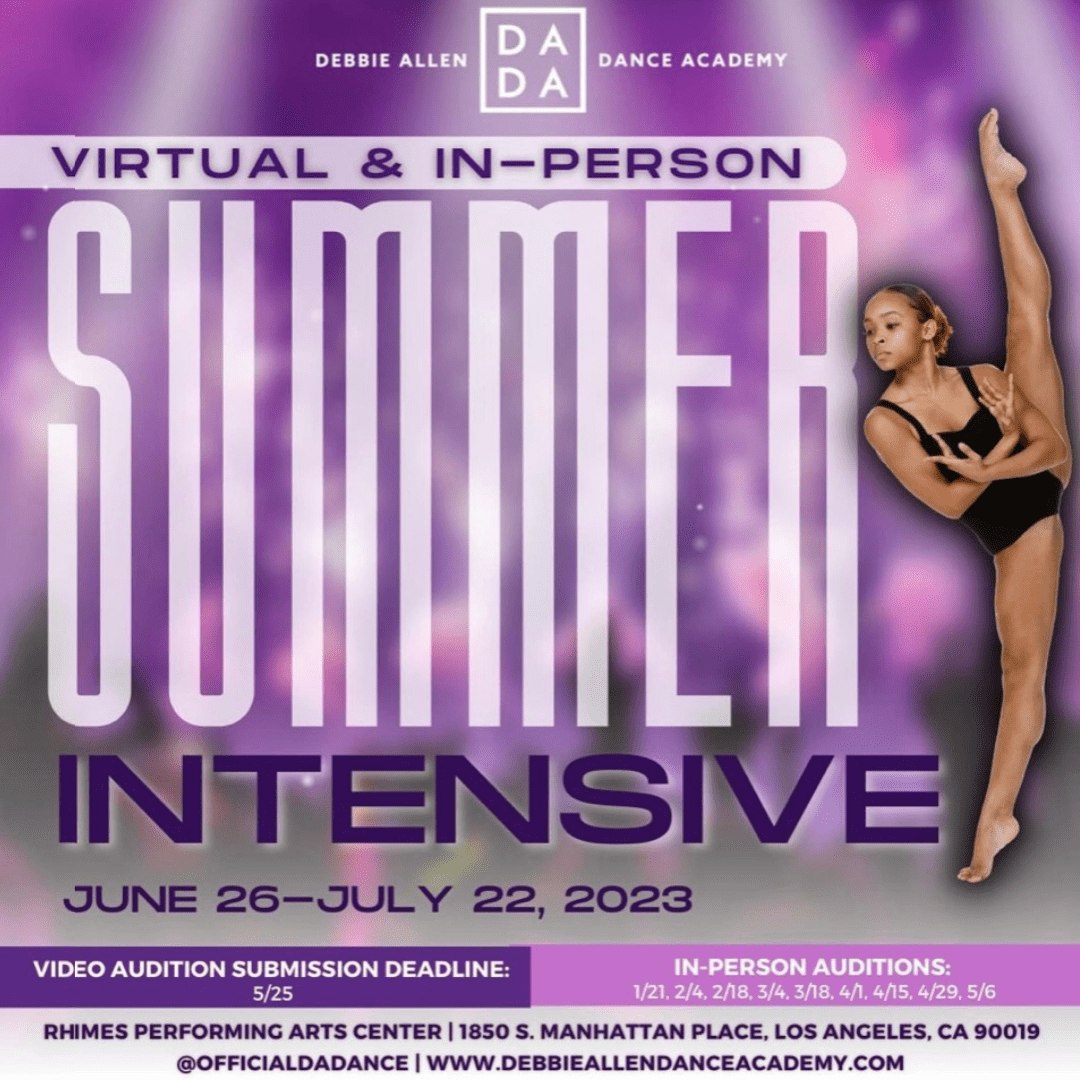 LOS ANGELES AUDITION DATES (IN-PERSON)
January 21st
February 4th | February 18th
March 4th | March 18th
April 1st | April 15th | April 29th
May 6th
AUDITION TIME:
4:00PM Check-In
4:30-5:30PM Auditions
AGE GROUPS:
8yr – 11yr | 12yr – 15yr | 16yr & Above
The audition will consist of a ballet barre and jazz/modern combinations across the floor. Please bring a headshot or full-body dance photo (4×6 or 5×7 preferred).
ATTIRE:
Ladies – leotard and tights, ballet slippers (pointe shoes if already dancing on pointe)
Young Men – form-fitting, white shirt and black tights or soft, athletic pants, black ballet slippers
VIDEO AUDITIONS:
Video auditions will be accepted for those unable to audition in-person
Length: Not to exceed 3 minutes
Deadline: May 25, 2023
DANCERS 12 yrs+ Video Requirements
32 Count Adagio (Showcasing Controlled Flexibility Front, Side & Back)
16 Count Pirouette Combination
16 Count Petit Allegro Combination
16 Count Grand Allegro Combination
**For Dancers on Pointe**
Please also demonstrate – relevé, échappé, passé, piqué turns on diagonal
If applicant is unfamiliar with the above requirements, please submit a video (not to exceed 2 minutes) showcasing applicants' modern or contemporary movement.
DANCERS 8-11 yrs Video Requirements
Please demonstrate basic barre skills – plié, tendu, passé, and grand battement. If applicant is unfamiliar with these requirements, please submit a 1-minute freestyle video in discipline of choice.
For questions, please contact us at [email protected]