Maroon Arts & Culture presents The Teen Play Festival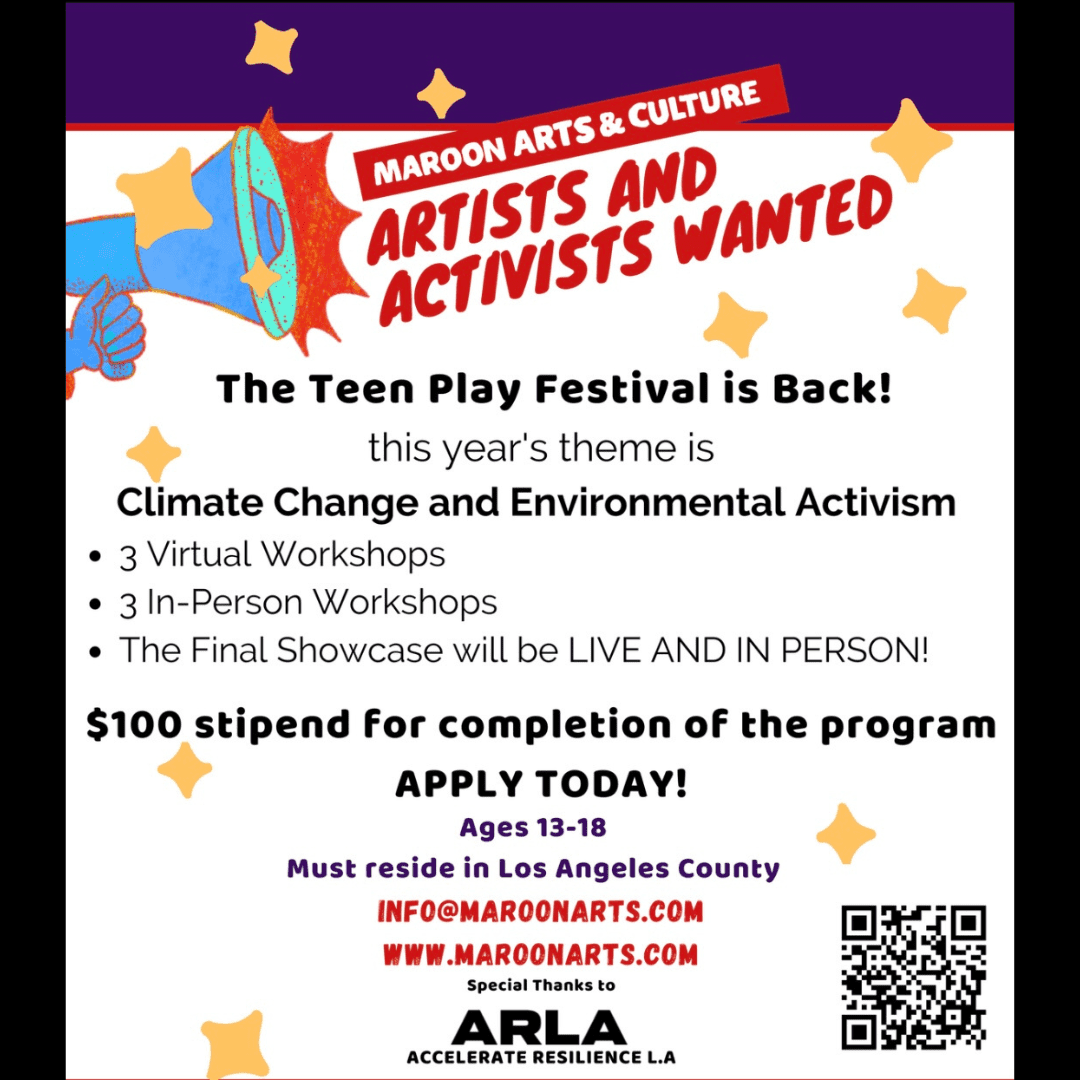 Maroon Arts & Culture is looking for participants between the ages of 13-18. Students must be local to the Los Angeles Area!
The Maroon Monologue Festival is a series of workshops culminating in a showcase featuring pieces written and performed by teens.
Presented by Maroon Arts and Culture and sponsored by Accelerate Resilience  Los Angeles, this years theme is CLIMATE CHANGE AND ENVIRONMENTAL ACTIVISM.
The workshops leading up to the showcase are designed to educate on this year's theme, engage students in exercises that empower and inspire, and guide them in the creation of an original monologue to be submitted for the showcase. Each workshop will include physical warm-ups, lesson/ presentation, writing exercises and small group activities.
In order to ensure that all students are able to enjoy the workshops equally, participants will receive everything they need to be successful- including a stipend, meals and transportation fee.
This program will be hybrid, meaning we will have some workshops in person, and some virtually. The rehearsals and showcase will be in Burbank and North Hollywood. Right now the Showcase is scheduled for Saturday April 29, 2023.