Mommie & Clyde by Alretha Thomas
August 5 • 8:00 pm

-

August 21 • 3:00 pm

$35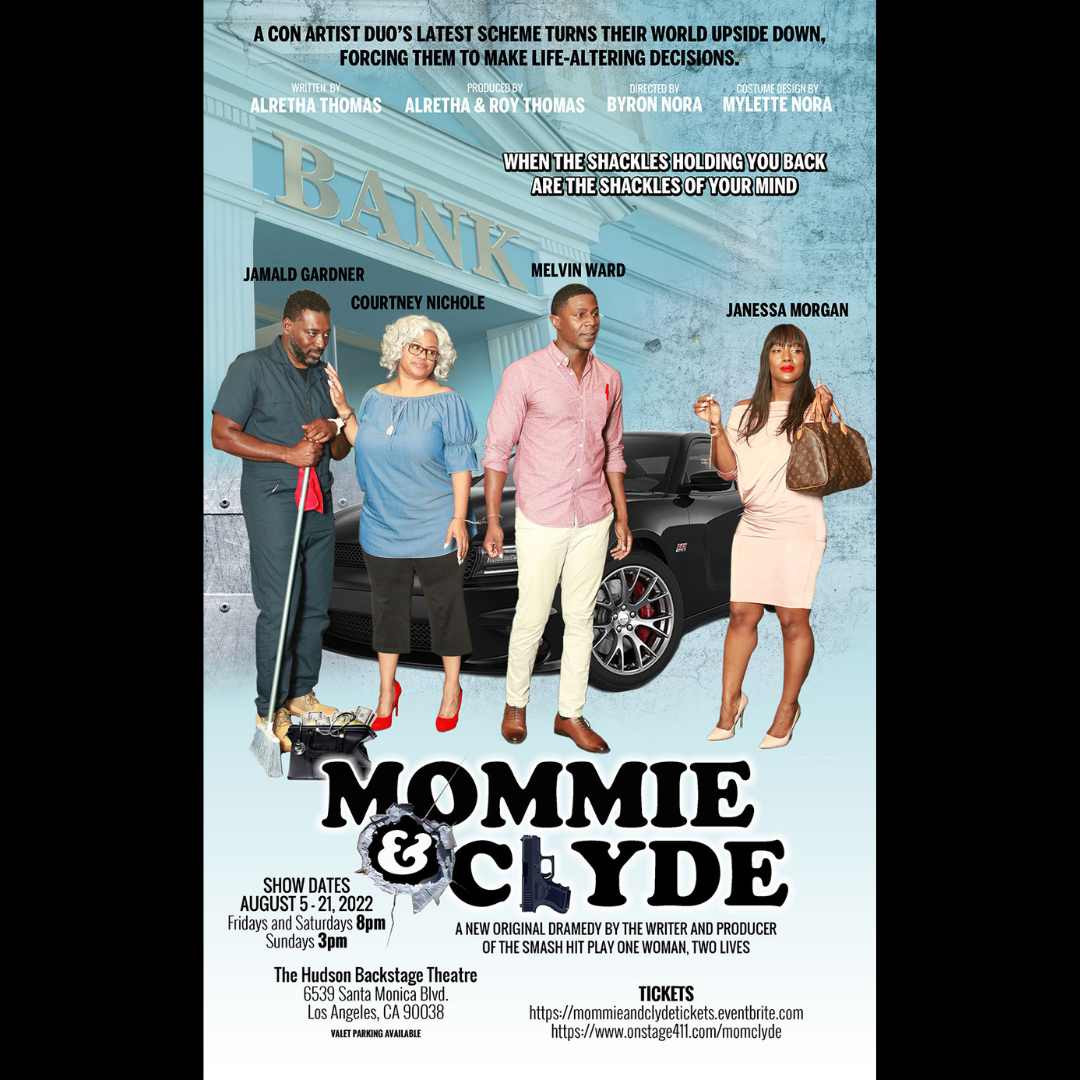 Alretha Thomas, the producer and writer of the smash hit, One Woman, Two Lives, is back! This new, original dramedy, Mommie & Clyde, is a mix of hilarity, drama, romance, and heart-wrenching moments that will have audiences clamoring for more. Directed by Byron Nora. Friday (8pm), Saturday (8pm), and Sunday (3pm) August 5th-August 21st.
Starring Courtney Nichole of Tyler Perry's "Assisted Living", Jamald Gardner from "Snowfall" and "Winning Time: The Rise of the Laker's Dynasty", Melvin Ward, a series regular in the Dhar Mann Studios series, and Janessa Morgan, a triple threat who acts, sings, and dances, who has appeared in many TV shows and films. Costume design by Mylette Nora.
Please note that the August 14th show will be performed by an alternate cast: Heather Daughtry, Ken Gregory, Larry Brown, and Amy Argyle.