Namesake by Shawn Christopher Lovell Nabors
November 4 • 2:00 pm
$5 – $20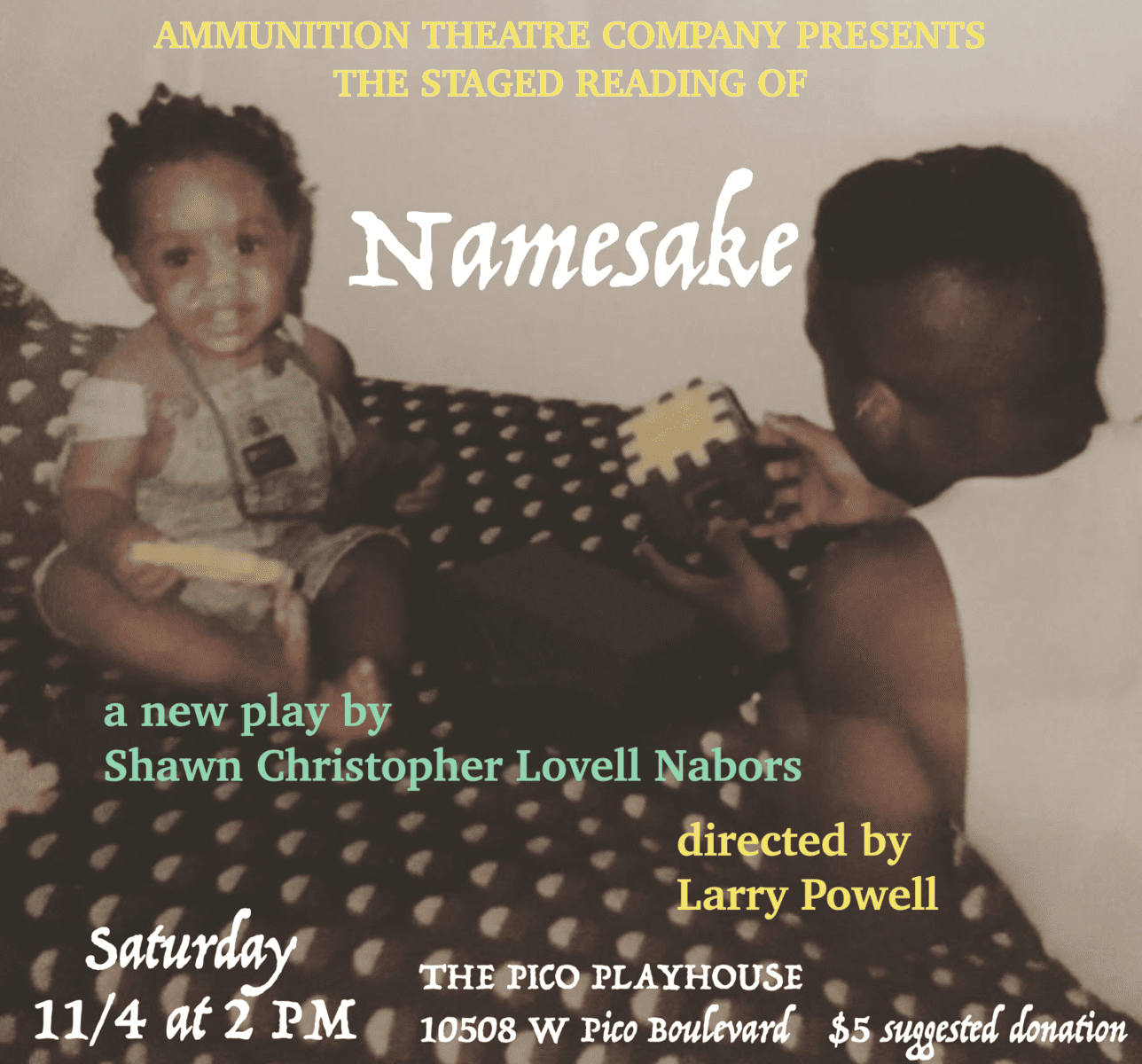 Ammunition Theatre Company presents
2023 Writers Lab Reading Series
AMMO is serving up 6 new plays that are funny as shit, heartbreaking, raw, beautiful, and as diverse as Ammo has always been. Come take a peak at these developing new works!
Namesake
by Shawn Christopher Lovell Nabors
After his boyfriend is killed by the police, aspiring Queer rapper, Nat Turn-UP, decides whether or not to take vengeance in his own hands.
SHAWN CHRISTOPHER LOVELL NABORS is an Actor, Writer, Musician and Teaching Artist originally from Brooklyn, NY, currently residing in Los Angeles, CA. He holds an MFA in Acting from Harvard University and a BFA in Acting from Syracuse University. His writing has garnered him fellowships, grants, readings and developmental workshops with institutions such as The California Creative Corps, The Atlantic Theatre Company, The Fire This Time Festival, ACT/NOW New Voices in Theatre, The NAP New Playwriting Series, and The Garry Marshall Theatre. He believes that writing has the power to uplift, enlighten and ignite. He hopes to create spaces for under-looked and under-heard voices to be amplified and represented at the forefront of mainstream media.
Questions? EMAIL [email protected]