The Robey Theatre Company presents The Talented Tenth by Richard Wesley
November 9 • 8:00 pm

-

December 10 • 3:00 pm

$25 – $40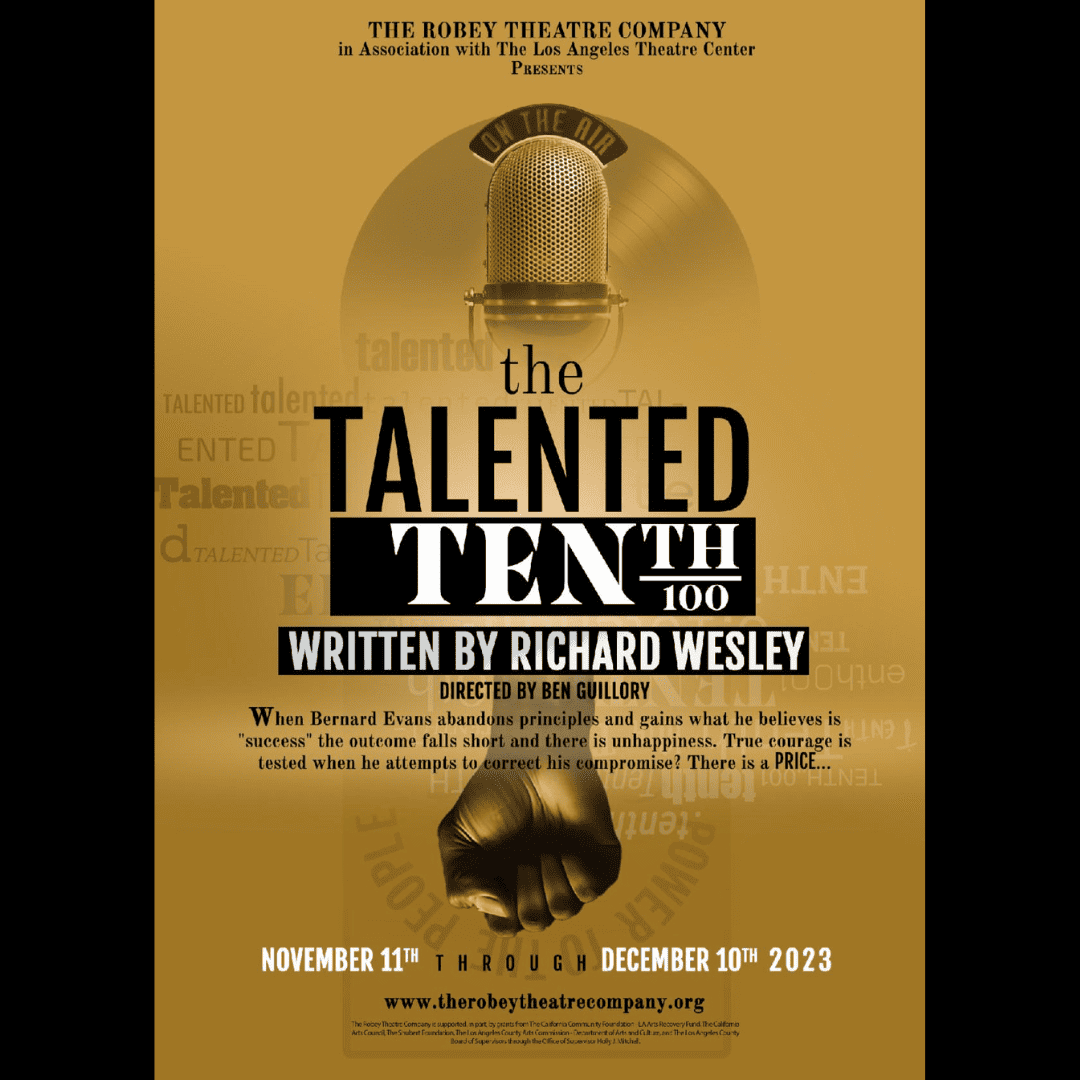 The Robey Theatre Company
in association with the Los Angeles Theatre Center presents
Richard Wesley's THE TALENTED TENTH, directed by Ben Guillory.
Featuring: Nic Few, Tiffany Coty, Jessica Obilom, Monte Escalante, Stirling Bradley, Julio Hanson, Rogelio Douglas III and Ben Guillory.
Richard Wesley was born in Newark, NJ, and graduated from Howard University. His plays include BLACK TERROR, SIRENS, THE MIGHTY GENTS, THE TALENTED TENTH, and AUTUMN. He has written the libretti for four operas performed at Newark's Trilogy Opera Company and for the 2020 Pulitzer Prize-winning CENTRAL PARK FIVE, composed by Anthony Davis. His screenplays include UPTOWN SATURDAY NIGHT and LET'S DO IT AGAIN. Mr. Wesley is currently an Associate Professor at the Tisch School of the Arts at New York University and is married to the novelist Valerie Wilson Wesley.
CREATIVE & PRODUCTION TEAM
Associate Producer: JC Cadena
Production Stage Manager: Crystal Nix
Assistant Stage Manager: Leilani Scott Young
Music Director/Composer: Wayne Davis
Graphic Design: Jason Mimms
Costume design: Naila Aladdin Sanders
Lighting design: Benedict Conran
Set design: Edward Haynes
Set construction: Caesar Bijou
Properties: Rye Mandel
Production intern: Manny Gonzales.
Opening Night: Saturday, November 11th at 8pm (includes reception, $50).
Q&As will follow all Sunday performances.
Tickets on sale Friday, October 6th.
Previews: November 9th & 10 (Use Promo Code: 241 for two tickets for $20.)