The world premiere reading of Tinka Tayla Solja Sai took place on May 29th, 2022 at MKM Cultural Center as part of Support Black Theatre's New Works Pipeline.
The play was written in 2021 by Somebody Jones, in collaboration with Chelsea Boyd, Faith Imafidon, Kacie Rogers, and Jaquita Ta'le, the four artists who also performed the piece. It was a magical experience, which hopefully will be the first step towards a long, robust LA run!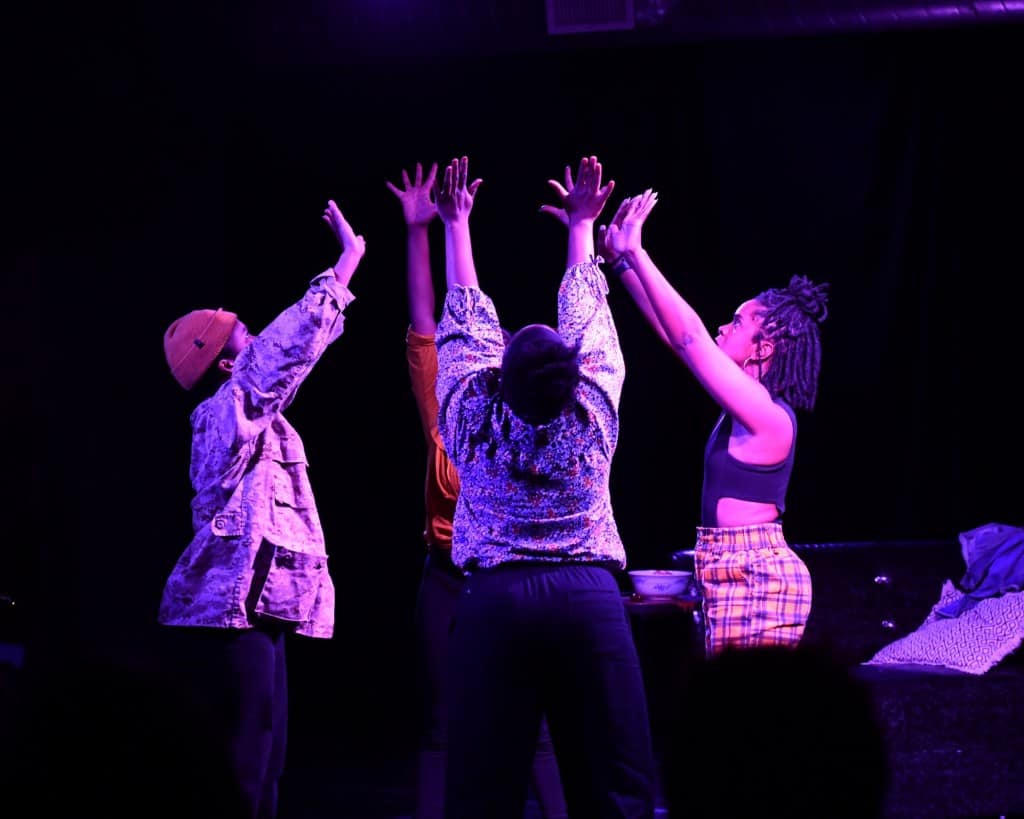 SBT's New Works Pipeline program, generously sponsored by The Black Seed and Black Equity Collective, incentivizes investment in new Black plays and creates cycles of content to be produced in Black theatres.
For more information on Tinka Tayla Solja Sai, or if you're interested in possibly producing this bold, new Black play, please email [email protected] for more info!