Try/Step/Trip by Dahlak Brathwaite
November 3, 2022 • 7:00 pm
Free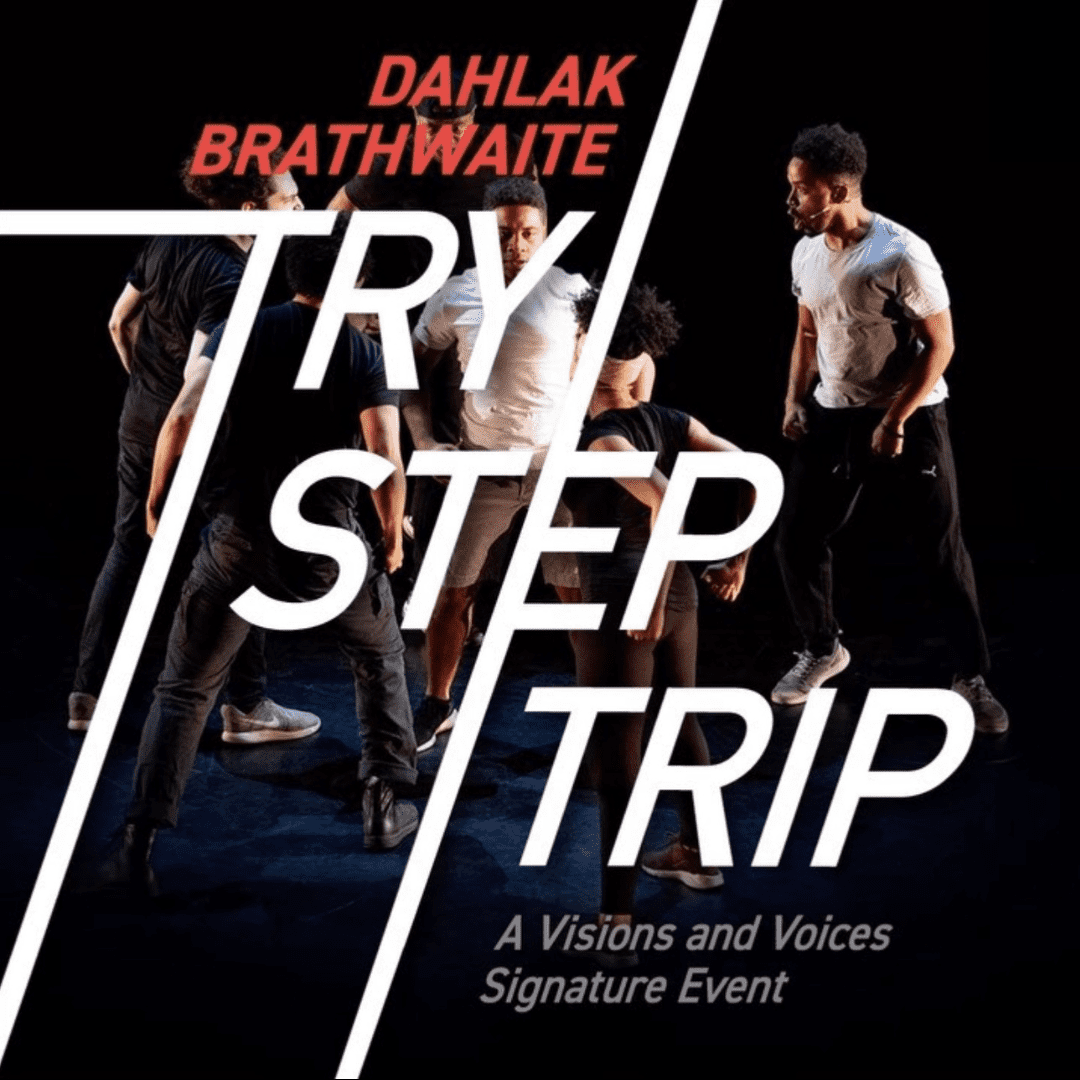 USC Visions and Voices presents Try/Step/Trip by Dahlak Brathwaite, directed by Roberta Uno.
"The epitome of 'def' poetry."— Yasiin Bey
Emerging from the belief that the subjugation of Black people is an American ritual and that the criminal justice system functions as a normalized rite of passage for too many young Black males, Try/Step/Trip is a spoken word, multi-character musical performed through the language of step dance. Inspired by writer/composer Dahlak Brathwaite's own history, and expertly layering characters, poetic verse, and dialogue over music, the theatrical piece follows the journey of an anonymous narrator as he reimagines his experience in a court-ordered drug rehabilitation program. With direction by Roberta Uno; choreography by Toran X. Moore with support from Freddy Ramsey, Jr., and Delina Patrice Brooks; compositions by Brathwaite in collaboration with Teak Underdue; and production by The Living Word Project, Try/Step/Trip powerfully blurs the lines between dramatic performance and hip hop, art and life.
The performance will be followed by a conversation with the artists facilitated by Jody Armour, Roy P. Crocker Professor of Law at the USC Gould School of Law.
Admission is free. Reservations required.